CBD Kit (5 tests per kit)
$49.50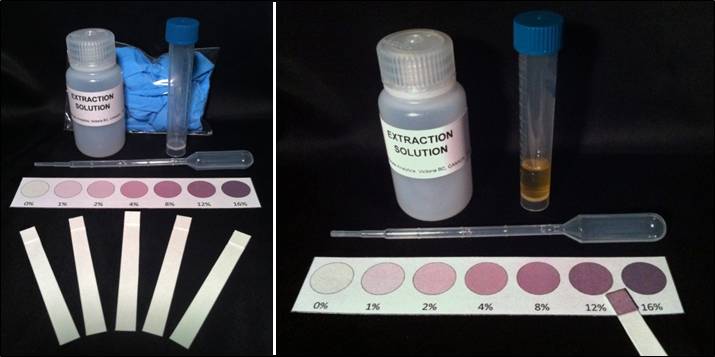 Bulk Purchase CBD Kits
(10-19 kits) – $39.50 (each)


*Reduced $10.00

(20 or more) – $29.50 (each)


*Reduced $20.00
~Easy, accurate and affordable testing for CBD is as easy as 1, 2, 3 with the CBD Testing Kit. Test strains for CBD content in under 10 minutes for less than $10 per test using our colorimetric strip technology (patent pending). The Kit is made in Canada and contains the analytical tools you require for quick and accurate testing of CBD.
Not included: an oven to convert the CBDA into CBD (instructions included), and a scale accurate to 0.01g (scale sold separately).
*All kits and scales sold on this web site are intended for the weighing and/or testing of legal products only! We will not knowingly sell scales to anyone intending to use these items for any other reason. If you are considering using these kits or scales for any other reason, other than stated above, LEAVE NOW! You are required to be at least 18 years old to purchase. Even though these kits and scales are intended for legal use only, you may wish to check your local and or state laws regarding such items. By purchasing such items you agree to use the product(s) within the bounds of the law.